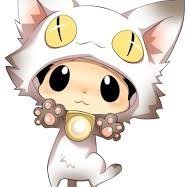 ---
Similar Content

By nooneclose

I want to check some Excel data against data on a website in Chrome. I use Chrome because the site I use does not function properly in Internet Explorer or Firefox. I know how to do the Excel stuff I just can not figure out how to send to Chrome, let alone check to see if the data matches or not. I am also having trouble finding any help online while searching for Chrome functions for Autoit. I have a Chrome UDF installed but I still can not figure out how to get my code to properly function. (I am not posting code because I am  sure my code isn't right, to begin with)
As usual, any and all help would be greatly appreciated. 


By ohaya

Hi,
I have a situation where I need to make one request to get a kind of pre-logon page, then click a link on that pre-logon page, which then returns a login form page, and then fill in information in the form page and submit it.
How can I handle that using AutoIT?
I can get the AutoIT script to tab to the link, then send an ENTER, which then causes the FORM page to appear in IE.  However, I cannot seem to get the form object from the FORM page (_IEFormGetObjByName fails when it searches for the form).  Why is that, and how can I get the AutoIT to process the FORM page?
Thanks,
Jim


By JuanFelipe

Hello friends, I have a simple question, can I have a variable that is not reset, even if my program is closed?
That is, I want to make a program that can only be opened once, have a variable $ ini = 0, when it is opened for the first and only time it becomes $ ini = 1, so that it can not use the program a second time, as if it was a test software.
I do not want the variable to depend on a reading of an external file that is easily manipulated. Thank you.


By bhns

try it for make flyers old games xml + Gdi, i belive many sources had lost 
AIT-ADRLIST.au3



By nooneclose

My program has to first search for names in Column D that do not match up with column C. I got that search to work using arrays. It was slow and I could not figure out how to delete them so I just manually put coded the names that do not belong. I found their cell location but I do not know how to store that location and delete it.
This is what I have so far.
Local $NameToDelete1[6]  = _Excel_RangeFind($OpenWorkbook, "Smith, Bill") _ArrayDisplay($NameToDelete1, "Excel UDF: _Excel_RangeFind Example 1", "", 0, "|", "Sheet|Name|Cell|Value|Formula|Comment") _Excel_RangeDelete($OpenWorkbook.ActiveSheet, $NameToDelete1[2], $xlShiftUp)  
Please help, I wanted to have this program done yesterday but I did not see this problem until yesterday.