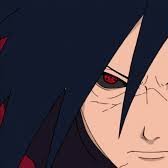 [help]get Google search suggestions
Started by electrons,

4 posts in this topic
Create an account or sign in to comment
You need to be a member in order to leave a comment
Sign in
Already have an account? Sign in here.
Sign In Now
---
Similar Content

By algiuxas

Hello everybody, so I might found a bug in _ArraySearch:
 
#include <Array.au3> Local $abc[2] = ["b", "b"] $h = "+---------------------------------+" & @CRLF ConsoleWrite($h) For $i = 0 To 1 $abc[0] = 0 out() $abc[0] = 1 out() $abc[0] = -1 out() $abc[0] = "Abc" out() $abc[1] = "Hello" Next Func txt() Return "$abc = [" & $abc[0] & ", " & $abc[1] & "]" & @CRLF & _ "> _ArraySearch($abc,""Hello"") = " EndFunc ;==>txt Func shouldoutput($ans) Return "_ArraySearch Should return: " & ($ans ? 1 : -1) EndFunc ;==>shouldoutput Func out() ConsoleWrite("> " & txt() & _ArraySearch($abc, "Hello") & @CRLF & "> " & shouldoutput($abc[1] == "Hello") & @CRLF & $h) EndFunc ;==>out Exit Sorry for this messy script


By wakillon

Mp3SearchEngine v2.0.0.6

May be some of you know Songr .
This script do the same job, it can find more mp3 files but is not as fast as Songr.
 
 



Sites used are music search engine Websites designed for LEGAL entertainment purposes only.
Thanks to Brett Francis, Prog@ndy and Eukalyptus for >Bass Udf, trancex for >WinHttp Udf and the AutoIt Community for his help.

 
Changes of v1.0.8.5
 
Three websites replaced cause they are dead or use now js.
All search engines updated ( not without difficulties for audiodump)
I use RAGrid.dll for the first listview (more fast and stable, but with some inconvenients to manage the no-edit of cells)
Input queries are saved ( the twenty latest)
I use now an mp3 pre-Load management before playing and a double progressbar for visualize pre-load and play, where you can click for directly go play in the loaded part.
Most includes needed are embedded and all external files are embedded in script with >BinaryToAu3Kompressor .
Multi downloads available with embedded downloader.exe
 
Changes of v1.0.8.8
Search on audiodump and myfreemp3 fixed.
New buttons.
Added Gui Menu.
Titles are no more editable.
New "About" with >TaskDialog (Thanks Prog@andy)
Query button permit now to check / uncheck all checkboxes
And some few fixes and cleaning.
Really more stable now.
Changes of v1.0.9.2
Dilandau is replaced by mp3chief and mp3ili by mp3clan 
Search on mp3juices, baseofmp3 and soundcloud fixed.
Soso now provide m4a (aac) instead of mp3 ( m4a can be played by MSE)
Added possibility to encode automaticaly to mp3, aac or ogg ( at the end of download) using bassenc.dll and command line tools : lame, faac and oggenc.
 
Changes of v1.0.9.3   mp3skull fixed mp3chief fixed myfreemp3 fixed mp3clan changed to tusmp3  mp3juices changed to emp3world baseofmp3 changed to imp3 and some minor improvements.  
Version 2.0.0.6
Most previous websites used are dead or have changed the way to get links, 
so instead of try to repair the previous version, i have created a complete new version.
The main tendency is the simplification :
Only one website : audiodump (Up to 500 results by request)
Script use now the little pearl created by Ward : curl.au3
It permit to create tasks (get source and get multi mp3) in asynchronous mode.
So now, no need to use several executables and no more gui who do not respond in case of connection problems. 
Script use Bass.dll X86 loaded in memory for play songs.
Result is light and fast, but don't abuse of audiodump servers who are not beasts of race.
Warning : For avoid errors with curl.au3, you'll need to comment the line 63 : ;~ #Include <BinaryCall.au3>
@AutoItX64 not supported and only tested on Win7X64 and Win8.1X64.
As your browser, use Ctrl+w for remove the current Tab.(if there is no search or download running from it)
And also Ctrl+q for set/remove Gridlines.
Events are displayed to the bottom of the Gui.
 
Version 2.0.1.1
Added a Paste Button.
Querry list is now correctly saved.
Querry Combo is now sorted in alphabetical order
After a 'No match', the next search will use the previous empty listview.
Bug when removing tabs is corrected.
Added string correction for the request that, in the previous version, was not always able to return a correct result.
 
A big thanks to Ward for his great UDF, and Nina my favorite tester, (who between us is also my third daughter), for his precious advices .
previous downloads : 1703
 
As there is no more script downloads count, source and executable are available in the downloads section

Enjoy ! 
July 2017 Project Discontinued due to website changes


By jonson1986

Hello,
I'm trying to translate with google translator but not able to translate my text file from Russian to English and my output saved in text file is 0 instead of any translated text.
I'm using a text file which contains 5 lines of Russian language and I want to translate it into English language and want to save it in other text file translated.txt but I'm not able to let it happen.
Please help me how can I make this possible same code was working several months ago but not now especially don't know what's going wrong with my code of google translator.
 
Here are my codes
#RequireAdmin #include <IE.au3> #include <String.au3> #include <Array.au3> ProcessClose ( 'iexplore.exe') $File1 = @ScriptDir & "\kat01.txt" $txt = FileRead($File1) ;-------------------------------Translation Started------------------------- Local $tag="* # * # *" Local $oIE=_IECreate("https://translate.google.com/#ru/en", 1, 1) Local $oForm=_IEFormGetCollection($oIE,0) Local $oQuery=_IEGetObjByName($oForm,"text") _IEFormElementSetValue($oQuery, $tag & @CR & $txt & @CR & $tag) _IEFormSubmit($oForm) _IELoadWait($oIE) Local $oText=_IEGetObjById($oIE,"gt-res-data") $lines=StringSplit(_IEPropertyGet($oText,"innerText"),@CRLF,1) ;_IEQuit($oIE) _ArrayDelete($lines,_ArraySearch($lines,$tag,1,0,0,1,0) & "-" & $lines[0]) _ArrayDelete($lines,"1-" & _ArraySearch($lines,$tag,1,0,0,1,1)) $lines[0]=UBound($lines)-1 _ArrayDisplay($lines) Local $sFilePath = @ScriptDir & "\Translated.txt" _FileWriteFromArray($sFilePath, $lines, 1)  


By LeloDragneel

Hey guys,
I'm looking to implement an accurate voice recognition method in my program. I tried to understand the Microsoft SAPI API, read their online documentation and found it very confusing and unclear. (Like seriously, it's so bad and vague, but that's just my opinion). I have also tried using UTTER UDF, but could not get a grasp either, because you know, that's an extension UDF to Microsoft SAPI.
Let's face it, the Google Speech Recognition is much more accurate than Microsoft SAPI (by far). Right now, I am determined to just use the Google Speech API. I have dug deep in regards to implementing the Google Speech API in AutoIT and I haven't found even one post about it. I suppose it's because the Google Speech API was only recently made available to the public. In case you don't know what I'm talking about, here's the link to google api. On that page, notice that there is language support for various languages such as Java, C#, and PHP. However, there's no support for AutoIT. So my question is; how can I go about implementing the Google Speech API into my AutoIT program? Is it even possible?
Cheers guys!


By Mr_Was_geht_sie_das_an

Hi Autoit Community,
do someone know, if is possible to creat an 3D-ModelSearch script ?