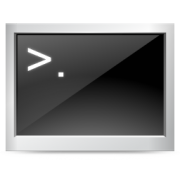 Utter - Utilizing more of SAPI (Speech Recognition UDF)
Started by Surya,

---
Similar Content

By Imperial

How to make AutoIt Detect Sounds using the Microphone Input to hear you what you said


By Surya

Utter is simply a UDF created for the maximum utilization of SAPI (Speech Recognition API) in windows you can add your own words to be recognized by the computer you can set speed,picth and select the voice you want by speech synthesis included in windows.Utter can create a free grammar recognition engine as well as custom made grammar recognition engine suiting according to your need also it is flexible.The shutdown function of the UDF must be called before calling another one to destroy the current engine running when autoit closes the engine will also close many functionalities are included an update will be soon in future


By wakillon

TinyClipToSpeech v 1.0.0.9

Read Clipboard Text Content using Sapi Voice




Access to all commands by Tray menu.

If you doesn't have Sapi5 installed, script ask for download it.
I know there is already some Text to speech scripts,
but i wanted an easy access ( clipboard content and tray menu )
and the possibility to change voice and settings while reading.
Text can be displayed on desktop gradually as what is read.
You can also save text to mp3 without need of read it.
My preference goes to Scansoft voices, easy to found and install and with a good pronunciation qualty.

As usual, some externals files are downloaded at first execution.

Previous downloads : 199

Update of 2012-07-01

Source : TinyClipToSpeech v 1.0.0.9.au3

Executable : TinyClipToSpeech.exe.html
(Once this html file downloaded, double click on it for start the download)
Hope you like it !